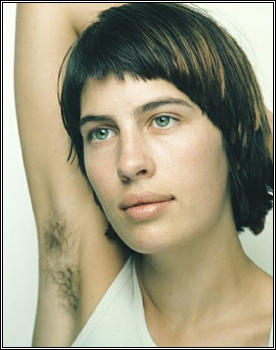 Sich Bilder ins Weblog haengen: Tanktop von Anatol Kotte, via Zeit Photogalerie
I
ntrovertster is an online community that prevents stupid people and friends from harrassing you online. You can use Introvertster to: Avoid invites to chat, filter out annoying invitations for Meetup, birthday parties, or after-hours get togethers. Packet flood a friends Internet connection making it impossible for them to send you an instant message. Help your friends get a clue that you really don't like people or care for idle chit-chat.
W
hereby it becomes clearer what some people in the Palais Schwarzenberg are laughing about: "
It's not as big as the automotive industry, but it's certainly bigger than the tiddlywinks industry.
" In memoriam Sun Ra.